Information/Advice

The Roscommon Women's Network project office is an information centre for women in the county. Some of the many supports & services available at our drop-in / resource Centre.   Please ring the office 094 9621690 for details of times & appointments.
Drop in /Information centre
Low cost general counseling
Listening & Referral service
Bereavement counselling
Suicide prevention counselling
Relationship & family therapy
Domestic abuse counselling
Access to education & employment support (one to one mentoring)
Supports groups— ANEW, LGBT, GROW, Living with addiction.
Outreach Services Available
Citizen information services—Wed 2-5pm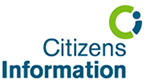 Roscommon Safelink—Domestic Abuse   support & counselling—071 9664200
M.A.B.S.—Money and Budgeting Advice Service—0761 072720

M.A.B.S.: Monetary and Budgeting Counselling: .Call RWN 0949621690 OR